Like the average Malaysian born and bred in the sunny-all-year round climate, it's safe to conclude (at least from an Asian perspective) that my skin tone isn't the ideal hue for Asians.
Growing up bombarded with words like 'whitening', 'brightening', 'bleaching' on TV didn't help either, especially when I was even bullied and rejected for being tanned in school (some even threw derogatory names while they were at it). For woman bearing mocha skin tone, due to my heritage as part Indian/Pakistani I even get people of my heritage blares messages like fairer skin is better, and castes are structured by the color of your skin that makes everything harder (I even got some relatives who showed more of their affections and respect to fairer skin relatives). Challenging this fad of 'standardized beauty', this malady seeped all the way to the cosmetic shelves, making it a tedious task of swapping swatches of foundation tones and lipstick shades to see which would fit my skintone the best (thanks Bollywood stars and super impossible porcelain Chinese actresses!).
Let's face it.
We're not Korean and we don't live in a Korean-esque climate for our skin to adapt into (or have the means to perform plastic surgeries which are still pretty much a social taboo in malaysia :p)
We're not caucasian, with pink undertones and blue eyes so that the eyeshadows could match our dark brown irises.
I am an Asian woman. with brown skin, yellow undertones, can be pretty hairy and I have oily skin and breakout often thanks to the humid, hot weather.
Thankfully enough, after years of experimenting, I took a stand and have happily settled on these weapons of mass seductions, but not without countless RnDs, hundreds of ringgits shelled to find out what suit my skin best.
Do take note that I have brown skin, super oily skin on the face ( so whoever who said that my skin is dewy, really, that's just my overactive sebum glands doing all that 'dewy' work) and dry skin elsewhere. So this is based on what I think is the best for my skin, and even for the type of climate we are in. 🙂
Here's what in the reluctant beauty addict bag and ammo:
Best Eyeliner : Eye Ko 's Eye Do Liquid Eyeliner
I am a huge winged eyeliner addict. While many have suggested from the cheapest (traditional kajal) to the most expensive luxe cosmetics brands, this Alexa Chung-approved eyeliner takes the cake. It truly is a precision liner, and so easy to handle with its thick, felt tip detail. Most eyeliners I had worn just melted through the day, creating that greasy panda effect – this one maintains its stay-on effect like a pro. Perfect for cat eye addicts.
Best Foundation: Sephora 10 HR Wear Perfection Foundation in Tan Bronze
I wear foundation on a daily basis. I have tried everything from Revlon to NYX to Naked, this one provides a total coverage perfect for the girl on the go like me. What I love most about this gem is that it blends well with my oily skin, is not cakey and it gives this glow when merged it with my skin. You only need a small few dollops to create flawless skin too! LOVES.
Best Eyebrow Pencil: Estee Lauder Stay-in-Place Brow Lift Duo
My mom used Estee Lauder, I stole her Estee Lauder brow brush and have not turned back since.
This brand was the first eye brow product I used that has continuously deliver its purpose. I already have thick brows, so highlighting and uplifting work isn't that tricky to do with, but this pencil helps me control my very wobbly, hasty hands and ensure that I color within the lines :p
Best Concealer: MAC Studio Finish SPF 35 in 45 Concealer and Holika Holika Naked Face Cover Up Concealer
Why two?
I mix and match two different concealers for different areas and for durability of the application on my skin. My oily skin do not temper well with most liquid/tint foundation/concealers; so for this I gotta use the heavy duty gang to ensure that the right concealers provide me with total coverage of my acne scars. These two are my most important detail of my makeup arsenal. I sometimes blend them two to ensure their staying power is doubled, or just use the Holika Holika concealer to brighten up under my eyes, on the bridge of my nose, around the edges of my lips and the temples on my head, while I let he MAC do all the hard work of concealing the darkened scars. Believe me when I say I have tried thousands of concealers, but the clear winners are these two, their textures are amazing.
Best Compact Powder: Chanel Les Beiges in 30 and Pixy Perfect Matte 2-Way Whitening Compact Powder in Tropical Beige
I picked two for two different reasons: more like for the price I am paying and where I take them to.
The Chanel Les Beiges powder is incredibly lightweight when you put em on. Its light and blends with my skin, perfect for touch ups and when you need to flick that Chanel compact out like a show-off (me included). Pixy is the best for my face; its ONLY RM19.90 and its the best color for my skin and its matte effect helps slow down my sebum production to a T. I love using this as a base before I put on my concealer and foundation.
Best Face Brush: Chanel Retractable Kabuki Brush
When my bag was snatched in France, I cried the most because I lost this particular brush. IT'S NOT EASY TO GET THIS ANYWHERE! My love for this brush is beyond its attachment to the brand Chanel (that is saying something!). I don't use sponge pads to slap on my base powder as I think it will be too thick when I apply my entire makeup routine. The soft bristles on the brush caresses you skin and flicker bits of powder loosely on your skin. Lifesaver product when you need to do your touch ups.
Best Mascara: Marc by Marc Jacobs Beauty Lash Lifter Gel Volume Mascara
This is quite the tricky one. I have a gazillion of mascaras I have in ownership, but currently being in constant use is this particular one from Marc by Marc Jacobs. It glides perfectly on my brows and tame them sufficiently.
Best Lipstick(s): NARS Semi Matte Lipstick in Pigalle and Morocco and NYX Matte Lipstick and Lip Cream in Stockholm
I thank RuPaul for introducing NYX cosmetics and Sephora for bringing them in here. I could buy a whole pack of NYX lipstick and lip cream and not feel an ounce of remorse for buying colors I don't need. NARS' Pigalle (I had to stalk for this hue for months!) and Morocco loves my lips like a love song. The only Matte lipstick that doesn't chip my lips.
Best Eyeshadow Palette: Urban Decay Naked Palette
Enough said. Its legit why people couldn't stop yakking about this wonder product. Its perfect for me who rarely put on eyeshadow, but this package contains all the hues I need to go from day to night. Plus, LOVE the shimmer detail against my skin 🙂
Best Blusher: MAC Powder Blush in Mocha
I rarely use blusher as some give it a burnt look, but a quick flick of this hue on my cheeks give them a healthy flush.
Best Bronzer: Bobbi Brown Shimmer Brick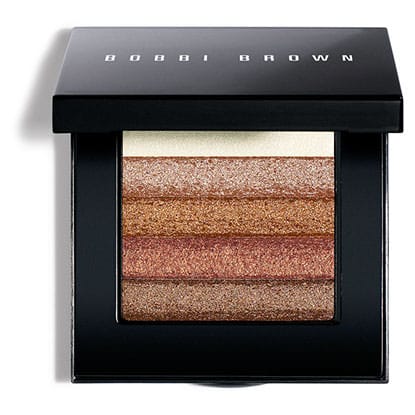 I have a long lasting relationship with this one. I use this more than I use my blusher, and they work best at bringing out my cheekbones.
Best Eye Illuminator : Urban Decay 24/7 Shadow pencil Stash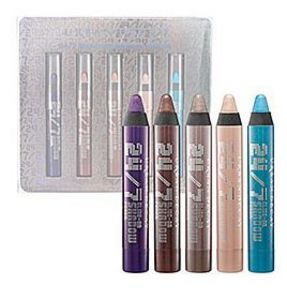 I know its an eyeshadow , but its pencil form design makes it easy for me to line my eyes and illuminate the corner of my eyes. The shimmery color really brings out my eyes in photos and in day makeup.
Best Face Serum: Sulwhasoo's First Care Activating Serum
Slap this on before you apply your makeup, or before you go to sleep : my skin could breathe in whatever chemical or non-chemical situation I stressed it in. I can feel my pores reacting to the application of this smooth thick liquid of magic serum. Ginseng for your skin is GOOD.
Best Facial Cream: Ultra Facial Oil-Free Gel by Kiehls
I keep on telling myself last time that I dont need hydration as my face is already 'well moisturized' but this product knocked me to my senses. Even oily skin needs to hydrated, and this magic in a small tub of cream allows me to balance my skin's hydration, keeping that excessive sebum production at bay. It's so kind to my skin too.
Best Nail Polish: Nails Inc and Dior
These two are the only nail polish brand that deliver a plethora of colors that suit my skin tone. I love Nails Inc for their playful array of textures and colors that I have not yet seen in any other nail polish brands while Dior nail polishes really do feel like Paris on your talons: they instantly chic-ed up my skeletor hands.
Best Makeup Brush Set: Bobbi Brown
The complete set. Look no further than this to help apply makeup, even with people with wobbly, clumsy, klutzy hands such as mine 🙂
xx