About a year ago in September, I wanted to really step out my comfort zone and take the 'syok sendiri' path to cover fashion week under my own expenses for The List Magazine. Charting this strange territory of covering fashion week on my own was a rather significant experience; very very much one of the best investments in my life and career as an editor-in-training. Coming back for seconds (and more), this season was a great opportunity to stretch my exposure to Milan, one of the busiest fashion week segments for Malaysian media (proven by the sleepless nights and huffin and puffin to catch up with loading up articles on site). Since it is virtually impossible given that the time I have is precious (and currently invested in my latest project), I will present to you here a visual diary of my sights and sounds and how stimulating encounters that would inspire you to step out of your comfort zone, too 🙂 starting off with my exploits in London, OOTD details , all the way to Milan. 🙂
London Fashion Week SS17
Landed straight from Heathrow and ready for Ryan Lo's show; was worth the jet-lag drag out after a perilous 1.30 minute journey to our flat.
On day two, I looked forward to watch one of my fave denim labels from an emerging designer; Faustine Steinmetz. I took a bus ride to Shoreditch, there the show is taking place at the BFC Topshop Space at Spitalfields.
This was my first time really exploring East London and boy, do I fall in love, HARD for this particular area.
Entering the showspace was Faustine's intimate exhibit space, with models perching their bodies displaying the clusters of Swarovski crystals embedded on their bodies and artistically destressed denims: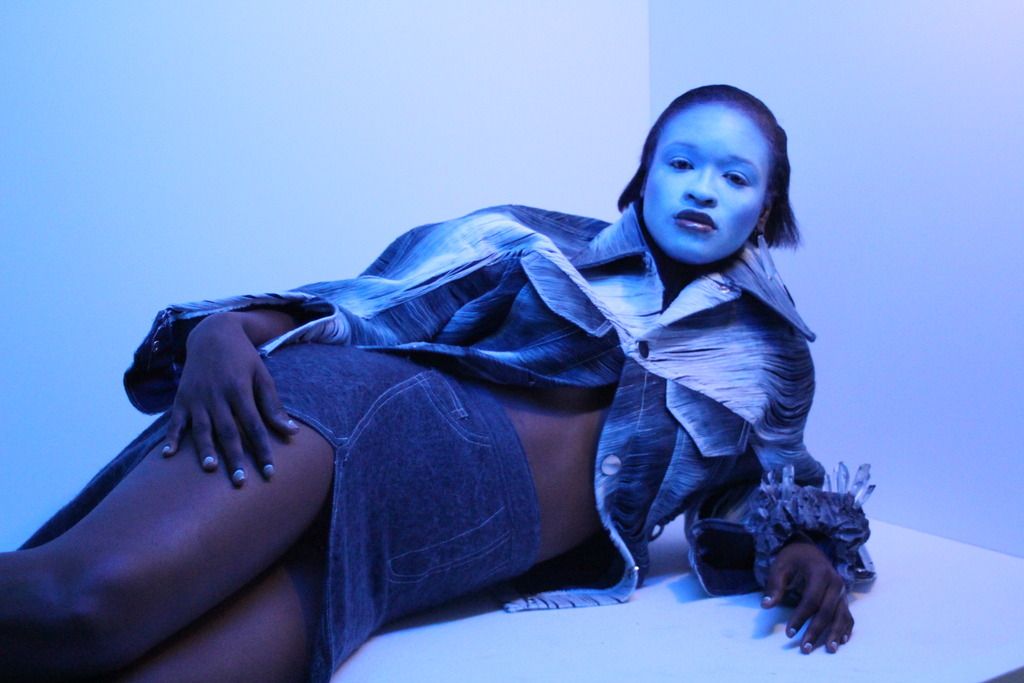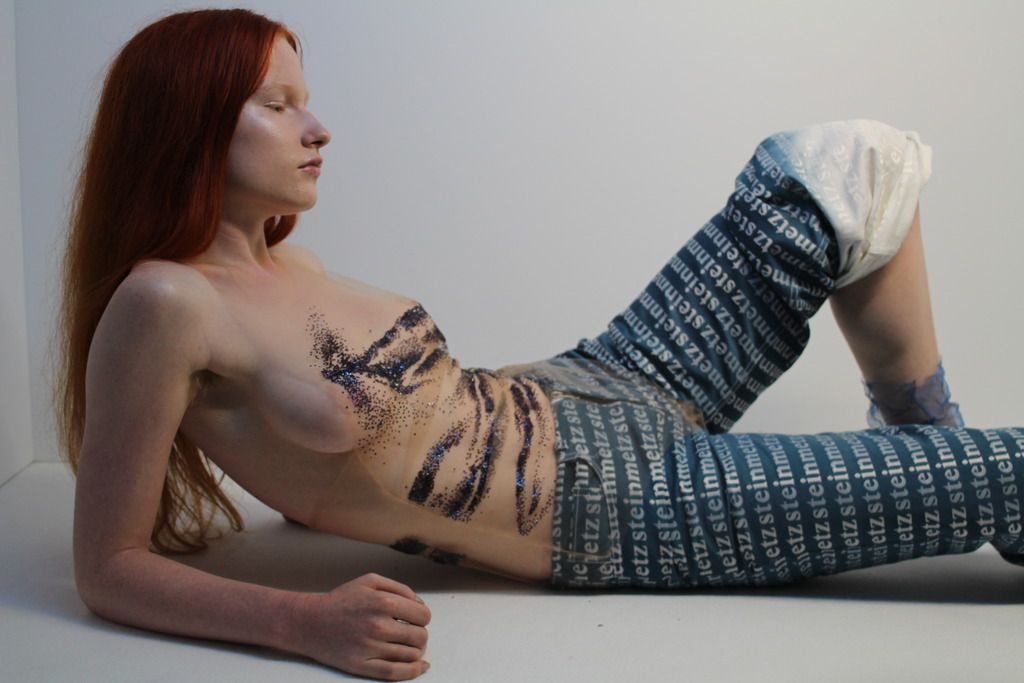 In the meantime, I was snapped by a photog for a Street Fashion site based in Korea..
Didnt hurt to walk about the place, as we were planning to shoot an editorial there in about a few day's time..
and take snaps of the area's graffiti-laden brick walls..
OOTD: In Tarik Jeans top, Loewe bag, Vintage errthing and ZARA boots
Feeling a little bit adventurous, and killing time while I am at it with the boys; we head over to Camden, which surprisingly is a 30 minute-walk back to our apartment.
Paying a visit to Amy Winehouse' quirky hometown was always a treat, and especially for us who wandered our way to the infamous Cereal Killer Cafe!
Boring 'ol me was clamoring for anything vanilla, which is fair enough and well-served with this Frozen (yes, as in that god forbid movie with that annoying soundtrack) Cereal. Which literally is a Frozen Cereal (comes in its own Frozen cereal box!) with vanilla milk and ice cubes; and they're GOOD!
After a good stuffing, our eyes wander to a few vintage stores that was way too expensive for us to afford (by Asian vintage clothing standards, of course!).
Looking at the time and wow-wee, 3 hours before showtime for Versus Versace close to Baker Street. Took a train ride to the location and found myself amused with this sign.
Entering the industrial, basement venue; Zayn's music was blaring and this amazing light show propped up around the showspace. My earlier instinct was that Zayn might made a cameo…hmm but no sign as of yet.
While I made a new friend, (turns out the girl was a popular IT Girl in the Phillippines with her own E! Network show #GOALS) , the usual wandering eye me spotted a few notable front row faces just right across my seat:
..and thus the show starts with these two arriving.. I can always rely on my hunches.
as you can imagine how challenging it was taking the photos of the runway looks with these two infront of me, I had Versus' pretty effing stellar collection to thank for having my eyes go back on track.. delivering key athleisure looks the millenials would DIE for.
_________________________________________________
The next day was a breeze..featuring a few notable shows and a great brunch sesh. What better way to start your day with a bag like this?
I couldnt bother with trains so I booked a GoGet to the venue, a similar one to past season venues. Anya Hindmarch shows are always the highlight of my trip; simply because guests are literally transported to Anya's whimsical, animated world; and you will find oneself lost in it (as I will demonstrate soon enough)..
A quick budak baik photo-op by the boss lady of Anya Hindmarch Malaysia, Soo Shea Pin who is probably the sweetest person ever I have met in my career so far who accomodated me the very best anyone could have received. It was pretty awesome that she loves taking photos of you and have her photos taken! (YES! GENG!)
While outside waiting as well, I got asked by BFC to snapchat an update on what's happening outside the venue..
Escorted inside, greeted by a circular stage, we were told not to expect the expected.
Frankly speaking, I didn't even think much about that disclaimer until my jaw was knocked out from the grand reveal of what was under Hindmarch's tricky sleeves..lo and behold, the stage lifts up! And I immediately scurry between juggling Instagram/Insta Stories/Snapchat and DSLR shots because the moment was too good not to be captured and shared with my friends and fashion lovers..I was out of breath.
It was a brilliant formation, choreographed in such a way that have your sense stimulated in every other way!
The bags, the shoes, the clothes; and with the circular motion that the models walk had me and im pretty sure the guests transfixed to the catwalk.
The ultimate best part was this unplanned trip backstage.. I was invited by Shea Pin herself to go backstage to see the collection in close range. After a few minutes of wait, we got in and I wasn't prepared at all to see who was backstage greeting us hello. :3
Anya Hindmarch herself welcomed me and I suffered from a mild speech impediment for a quick min. She was super kind, warm and so genuine in person 🙂 wanted to ask her a few questions about the collection but the Malaysian in me shrugged it off , worried if I am imposing (and here I am speaking of such backstage!).
Star-struck moments aside, I was like a girl who received her first limited edition Barbie when I waltzed around backstage towards the rack. With Shea Pin enthusiastically shared her insights and copped a feel of next season's latest designs and It bags. Hey, cant blame her here, the bags were stunning. and yes, backstage scenes are as messy as you would see anywhere else back home in KL. 
After a quick brunch sesh with the Shea Pin's lovely daughters <3 in SoHo, I walked back to Brewer Street to hang for a while with Calvin and Dicky before the next show later in the afternoon.
And of course, I took a couple of OOTD shots before I ran over to the Mulberry show far,far at the edge of the town.
Inching in closer to showtime, Mulberry was next in the calendar. Rushed in perfect timing to catch the show by Jonny Coca set in this old, printing house venue.
Reunited with a new acquaintance I made at the Versus show once more, known to many as Lizz Uy in the Phillippines who also happens to star in the E! Network series It Girls. I didn't have a clue who she was until I finally googled her; and yeah with a jaw-breaking 1.4Mil followers on Insta and a MatchesFashion girl (which explains the enviable wardrobe), she was again, GOALS.
I also had a brilliant time at the Mulberry show, falling deep in obsession with Jonny Coca's Mulberry. It was laidback chic with a preppy twist; the way the models slouched the bags like that and the new studded bags, AH, major love!
_________________________________________________________
One of the things I look most forward to every travel opportunity is some ME time. While many perhaps choose to go to tourist sites and shop, I dont have the luxury to do so, yet, I took this available time of myself for a special shoot to be debuted in January (here's hoping). Along with a team of passionate, creative individuals and fellow Stylo comrade Gabrielle Boudville; we summoned our strengths and enthusiasm for a shoot session at Brick Lane by Shoreditch.
It was my very first time working my way through the hipster alleys of the street/neighborhood and I was charmed by it. It was the perfect setting for our streetedge shoot.
Freaks and all manners of wonderful weirdisms are found in this corner of London, and if you not know me yet, I love, love freaks! <3
The best part was doing the shoot was when we discovered this popular nook around the area. A community garden maintained by street artists and pretty much the young guns running the skate scene in the neighborhood. Sure they might look like they would do you harm (they weren't! horrible stereotype from my part), but they were extremely hospitable, concerned and even helped take part in our shoot! Perhaps the smell of reefer emanating all around the area was a dead giveaway to the hospitality, but the team and I was too much in awe with how awesome the location was for the scene of our shoot.
Wrapping up a successful shoot, I wrapped up my London segment of the trip with a cheeky rendezvous with Yuna and her family. I took the boys out to La Scala by Kings Cross as she had her European Tour stop in London at the same time I was there 🙂
It's always awesome to end your holiday/worktrip with the people you care most 🙂 and that concludes this segment of my blogpost for London Fashion Week SS17.
Maybe when I have caught my sanity back into my head, I will start and continue my diary in Milan soon! HAHA.
xx