Greece. A country so vigorously associated with its picturesque islands like Mykonos, Santorini and of course, Greek mythology. The fact above also happens to be the only correlation I have with the South-east European country, and the economic setback that the republic is facing as of right now.
Despite the grim situation, the same could not be said about its gorgeous beaches, amazing food and better yet; the friendly locals and loads of stray kitties and dogs that the locals fend for very well! While both of us only managed to cover Rhodes Islands, Athens, Corinth and Sounion; it was definitely an overwhelming experience for both of us from the sheer size of the country which is impossible to tackle in a week!
Here's my short round up Rhodes to being with of where we've been and what we would reccomend to those who would be visiting the coveted European summer destination next!
Rhodes Islands
Pronounced, Rodos by the locals, this is one of the larger islands of the Dodacanese islands Heraklion aka Crete and Karpathos are the other bigger islands). Unlike many of its more, popular neighboring islands of the Cyclades (Santorini, Mykonos) ; Rhodes is home to one of the seven wonders of the world (perfect for culture vultures) and is one of the more preferred places for Brits for bachelor and bachelorette parties (which is why I was here, I crashed my husband's buddies' stag do!) . Not sure why, or if there is/are a specific pull about this island as from a first impression, Rhodes seems to be a little roughened up; not as chic and classy from what you would have thought of for the rather bloat about Santorini or Mykonos' pristine white lots and Mediterranean blue domes. Perhaps it was the really messy roads/streets and unpolished residential buildings in the city that was strewn with graffiti (this is also apparent in Athens too) ; but the charm lies on its medieval towns, amazingly exotic flea market experience and the beaches and mountain terrains are definitely spectacular! Must-go places include:-
a) Lindos
This is one of the better known towns in the island's east coast. And you can defo tell why there are more classier resorts located on this part of the island. It took us about an hour ride from the airport around and over the hills to reach this tiny medieval town, but the ride would not make you feel that you'd have a long journey as you will be beguiled by the fantastic view. In fact, you'd see a couple of tour busses stopping by and hundreds of tourists descended off to snap pics of the lovely white terracota cube buildings compactly laid to form this tiny labyrinth of rooftop restaurants, houses and souvenir shops which made it lovely to stroll around in. The panorama of this tiny town is out of this world!
The town has two backdrops of mountains on the West and by the sea, is the acropolis of Helios uptop a majestic cliff overlooking the Aegean sea. Down below are the two bays; Lindou Bay and the top 10 best beach in Europe winner; St Paul's Bay which is a spectacular swimming spot.
Looking at Lindou Bay, you'd be amazed by the lemon-tree/clementines lined beach with its white sand and synchronized assembly of white umbrellas and up next to it is the authentic Greek restaurant Mavrikos. Ask any local and they will say that Mavrikos is the best! The setting of the restaurant is very homely, with vines crawling up the ceiling of the premise and arched walls that give it a warm courtyard setting. I was told that Mavrikos was one of the best restaurants in Rhodes and have become a culinary instituition over here. The food prices are a little pricey, but judging form the hubs (and the bachelors!) raving of the food so much so that they returned the second night was a testament of its value for money. There town is teeming with rooftop restaurants if you're looking for the view of the town during sunset (again, breathtaking!) as Mavrikos lack in that criteria, but the food can't beat what was served in that restaurant.
For cultural travellers, the acropolis uptop served a breathaking view of Lindos, Lindou Bay and St Paul's Bay.
The ruins is quite a sizeable trek. You'd have to climb up a steep stairwell (I would suggest you to leave the kids out of this one) towards the acropolis. With an entrance fee of 5 Euros, you have access to snap away and really immerse yourself in the gigantic space of columns, hellenic staircases, a mosque (the Ottomans briefly took over Lindos) and the remnants of the shrine dedicated to the Greek god Helios. Either on the way up or down, you can bet that you will be taking a short stop not just to catch your breath, but to get a hold of the picturesque views:
Looking for a place to stay? If you love peace and quiet, our spot at Aquagrand Hotel was topnotch. It is an adults-only hotel and the nearest hotel/shops is at nearby Lindos (you can walk for about 15 mins/2 min drive) or the lively Pefkos (3 minute drive) for dinner and a sample of a less busier nightlife scene (the best would be Faliraki). The beach is as blue as it gets and perfect depth for snorkelling or just dipping in your toes like I did, because by Malaysian standards it was frigid cold when I was there!
Knowing that yours truly isn't a fan of swimming (all thanks to a recent almost drowning incident and years of brainwashing from movies like Deep Blue Sea and I don't know –JAWS!), settling to just sunbathe or chill to read a book by the sea was a refreshing treat. There is something about the blue hue of the seas over there that really looks like it came out of a postcard.
If you're too lazy for food in town, don't fret, the restaurants here serve fresh, high-class quality food. Be it selections by the sea at Bluefin restaurant for a sexy, candlelit dinner or just to chill by the pool over a glass of martini – you'll feel well spoiled for choice.
b) Rhodes Old Town
From perspective of a docile traveller, part of the highlight of this trip is the old town of the island's capital city: Rhodes Old Town. There is a large section of the city cordoned off by the ancient stone castle walls of the Palace of the Grand Masters. Avoiding to sound like a plot in a Dan Brown movie, the palatial building was a medieval castle , a sample of Gothic architecture in Greece.
If I had to go into details of the story behind this castle may tire you, but to cut it short, it was built in the 7th century as a Byzantine citadel with ownership changed to the Ottomans, Italians and back to the Greeks. It is now a museum that houses many Rhodian relics, but what interest me most was what lies within the gargantuan castle walls surrounding the old city within.
Loads of al fresco cafes along the streets.
The Old Town market, charming in its setup and preservation of authenticity is here; alive with merchant activity as it would have been hundreds of years ago. Small shops bearing souvenirs from local craftsmans, carpets, rugs,  fake designer bags, vases you name it; by the hundreds they are all there! Anyone who has come here must take a short stop to one of the cafes here to sample Greek cuisine under the warm Mediterranean heat, surrounded by fat cats and covered by beautiful, vibrant bougainvilleas as you sample Greek coffee. The whole place, though busy and efficacious is a sight for avid people-watcher like me.
While again, souvenirs are a little costly, I would suggest you to buy them here as getting in Athens was a miscalculation from our end. It was much less expensive than what you would find in Athens especially the colorful, decorated ceramic/porcelain plates done up by the local artisans there. We spent a whole 2 hours as the area that stretches for almost a kilometer in length with many of its crevices left yet to be explored by us, including some ancient ruins tucked in between segments of the marketplace's entrance and exit.
The island takes 6 hours to go around from east to west coast and back up north, so naturally we didn't get the opportunity to cover most of the islands. However, these two are enough to sink in, even the journey to and from to the airport to hotel and back was a sight for the eyes. Other notable mentions would be Faliraki for nightlife; the epicentre for evening pub and club crawl lovers and Antony Quin bay, just a short drive from the old town of Rhodes of about 15 minutes to get to.
Taxis are not cheap, but are so, so friendly and strict by the meter that you wont mind even paying a little extra for their warm reception too. I mean, beats our own world-famous taxi driver hospitality anytime, anyday 😉 but prepare to fork out a bit on cab, and while we did go around by cab alot, we hired a car on our last day there and it was much better cost-wise than to hire a cab. We were lucky as we came at the start of the season and was so empty! We were told that Rhodes could be very well packed come June and crowded with rowdy, young visitors to places like Faliraki, Kallithea and Pefkos like this! So make sure you plan accordingly!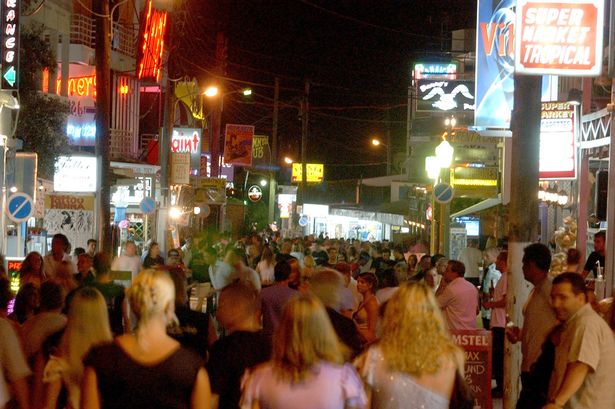 Thus ends my posting of my wonderful trip to Rhodes, will update soon about my Athenian adventure as soon as I can 😉
xx