J.W.Anderson's work in revamping the look and feel of the Spanish brand from the logo to the design of the clothes are now immortalized within a series of archival and contemporary shots by Steven Meisel to introduce the 168 year-old brand's new image.
Anderson's vision was to refit the image based on cultural landscape rather than purely just fashion, which requires photographer Steven Meisel to dig into his own (even personal) archive to capture that feel.
In the currently released Fall 15 campaign images, Steven took an unconventional approach by reclaiming self portraits shot by himself and re-shooting them to elevate its artform. This sensual model-to-model shot was one of them; showing a young Meisel almost locking lips in embrace.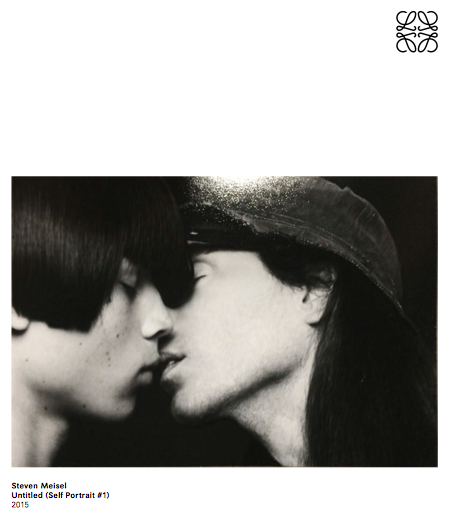 Another one that he dug out was this particular shot of his young self with parrots too,
These unlike rare approach from Steven Meisel, who is known for his reclusive nature, displays Jonathan's ambition and vision of the brand; trapping authenticity, character and nostalgia.
This was already presented by the SS15 shots, which took Anderson digging through the Vogue Italia 1997 editorial archives to create a new ambiance for the brand.
Check out other pre-released images of the Fall 15 menswear campaign, featuring model Marc Andre Turgeon and its FW15 counterpart Lexi Boling in a unorthordox poses and style compared to its previous Loewe campaigns
xx