Met Gala' 2016 theme was Manus X Machina, in line with the current fashion meets technology phase heavy-ridden with 3D printing, laser work and digital imaging tech that are being employed on the racks and on the catwalk.
Each year, we try and see how celebrities and influencers are able to carry the theme well with their own intepretation of the theme on the red carpet. Like most years, you bet that you would be seeing a fair share of hits and misses on the event. Without further ado, here's my own take on who actually captured the essence of Fashion meets Tech dressing, who delivers a meh performance and who just failed spectacularly. Look at me playing fashion critic! :p
The Best (In no particular order)
Katy Perry
2. Kate Hudson
Winner, winner. I love how Kate pushes it way out of the ordinary by giving this, what would have been a boring trumpet dress, added with an interesting, sci-fi corsetted bodice that shows her toned yogi-lates (I dont know what you kids do these days lah) body in all the right places. Minimal makeup and she's scoring this right. Well done Atelier Versace!
3. Claire Danes
You wouldn't have thought Claire Danes of all people took a spot within my best-dressed list, but deservedly, this creation by Zac Posen with fibre optics by IBM technologies was icing on the best-dressed cake. We all love a Cinderella story and when Claire popped out wearing this piece , the little girl in us leapt for joy; plus, it was such a brilliant convergence of effortless style by not literally going for the Metropolis route <3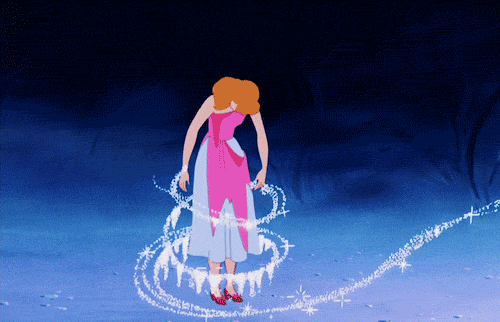 4. Zendaya
I have always have a soft spot for Zendaya, for I think this former Disney starlet has all the ingredients it takes to be the next Rihanna. While I know many of you think that the bowl cut and dress was nothing to shout about, by my personal account, I do think this Michael Kors dress was a sleek submission into the whole fashion/tech theme; I mean, the others like Lily Aldridge, Kate Upton and Anna Ewers took to the metallic dress trend in an off-themed Hollywood glam look. It might be the Matrix-like silhouette, or the champagne gold-sequinned details that reminds me of coding, but adding in that makeup magic, I think she did pretty amazing in this look. Hey, who else would look good with this look?!
5. Poppy Delevingne
Here's the lowdown; I think Poppy is the other Delevingne sibling that people should really pay attention to. Okay, so its a hand-beaded frock and it's giving this very Great Gatsby feel; but boy was I glad to see her not going for the Hollywood wave look (where tonnes of celebs were seen spotting in this hairstyle) and dapper-styled eyeshadow. It's the sleek sharp , slicked back hairdo and precision dark lippy that brought this regal, classic look back to the future. Lovesit.
The Worst
Kim and Kanye
The world's most obnoxious, syiok sendiri couple (yup, I went there) is back at it again. While I have made my disdain known to the world about the Kardashian/Jenner crood; my decision to call this couple's latest Met Gala look (and appearance) is legit. While Kim over here isn't really dressed horrible (though it was another meh, silver-specked Balmain look, move along) , I just couldn't shake off Kanye's , disrespectful ensemble. The Balmain jacket was great, but to wear then over jeans at a $25,000 benefit is just out of taste. Call me an elitist, but I'm one of those people who favor traditional values and respect for rules and protocol when its a prestigious event like the Met Gala. (Then again, Met Gala has lost its tastefulness many many years ago by turning it into a raucus, Instagram-ridden, social media-frenzied event that i is today -_- what is exclusivity nowadays eh?)
2. Lady Gaga
I love mother monster, but no mama no. This look had me confused if it was a shot from the VMAs! Though her look does hint us a futuristic feel (that Versace jacket was on pointe), it's her makeup and hair that kind of distracts it away from the theme. AND NO PANTS WTF.
3. Madonna
Ahh Madonna. Why can't you tastefuly dress your own age eh?
This Givenchy look is leaving a bad taste in my mouth. eh.
Call it what you want ; feminism, boss bitch, and other passive aggressive terms, but you don't see badass women like Joan Didion, Dame Helen Mirren and Susan Sarandon rocking this sort of distasteful frock to gain attention.
4. Kerry Washington
Kerry Washington has seen her fair share of bad looks. Must be the stylist, for this gorgeous woman looked absolutely dreadful in this Marc Jacobs frock. The auburn highligts curled up against her dark tresses and lacy dress is just too.. Wicked Witch of the West meets 90s The Craft; which would be fine if she si going for other award shows with fitting themes, but not for The Met. :/
Though, props to a pregnant woman carrying this look!
5. Sarah Jessica Parker
I love that Carrie Bradshaw aka SJP regularly pushes the boundary of style on the red carpet, but this look was an underwhelming look by the icon. In Monse's neo 17th century suit, the only redeeming factor of this look are those iconic Manolos she's sporting. While the rest was really kind of a let down. Sigh.