Paris is always a good idea.
After my first trip to Paris last August, I was over the moon. I've heard how many has covet this magical city; its food, its romanticism, its culture. Never one to embrace the cliche, Paris is certainly the kind of cliche you wouldn't mind absorbing in. Particularly the dressing, oh it's something else..
A kind of nonchalant brevity, the French exhibits a flawless approach to style even with very little or basic accents as their go-to dressing mantra. Less is more is the determining factor of style, letting their natural looks takeover their a la mode.
In this post, (an after months obsessing Sophie Mas', Caroline de Maigret's How to be Parisian) I'll share you my take of my equatorial version of the Parisienne style; acclimatized to emulate some of my ultimate fave French style icons.
OOTD :1  – Nautical stripes
Icon: Brigitte Bardot, Jean Seberg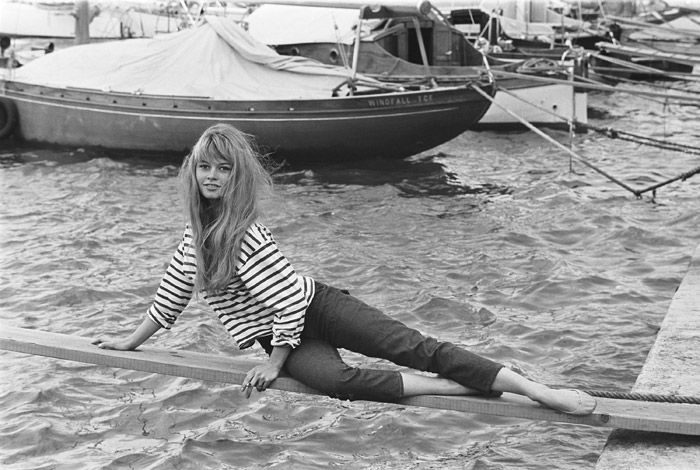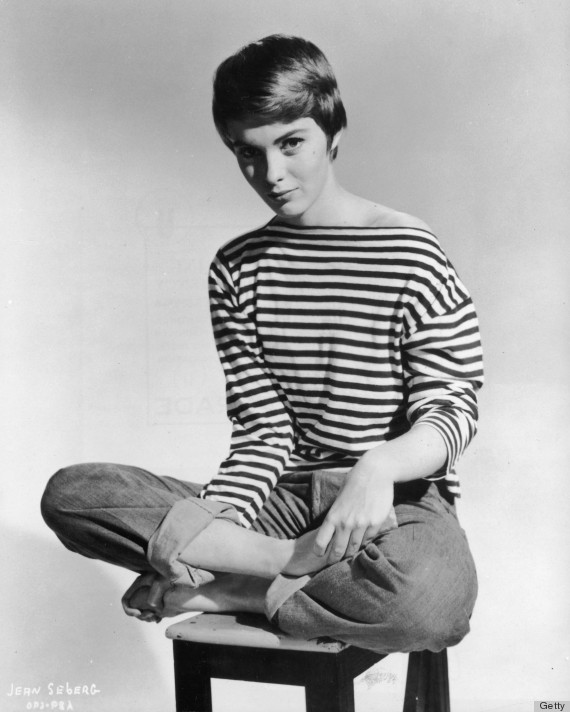 Brigitte Bardot is pretty much my girl spirit animal. Though that may not make much sense, but I first came across this French beauty when surprisingly, Ellen von Unwerth shot Claudia Schiffer for Guess' ad campaign in the early 90s. It was one statement where he said that Claudia Schiffer reminded him so much of Brigitte Bardot, and I had to look it up. It was that not until I saw …And God Created Woman that made me weak on the knees. She epitomizes a hypersexualized version of naivety that I find so enchanting. Surely enough, she turned out to be one of the celebs I stalk most frequently of, til today still!
The Breton-striped top to me screams summer in Cannes/St Tropez/Nice.  Top it off with panama hat, pedal pushers and mules/loafers. Holiday-ready in an instant with very minimal effort or layering of trinkets.My take is to incorporate my all-time face culottes to modernize the silhouette a little bit, perhaps even adjourning to the 70s theme that's roaring right now, but I can go no wrong with this look.
Top: Forever 21
Pants: H&M
Hat: Forever 21
Bag: Vintage Chanel
OOTD :2 – Leather Jacket and the White Shirt 
Icon: Francoise Hardy, Caroline de Maigret
Another must-have piece in the wardrobe of a Parisienne is the black leather jacket. If the common Parisienne wants to shake things up, she will look no further than this edgy piece to spruce her look up a notch. Francoise Hardy is truly what normcore stands for, in inclusion of a little dose of punk. This singer was very well referenced by celebrities like Alexa Chung and Nicholas Ghesquiere for her couldnt-care-less approach to style, but always turned out to be all so put-together. Even Chanel muse Caroline de Maigret won the frizzy hair look down pat, channeling as much unperturbed frivolity with such elegant stride.
I took my version with black skinnies, another well-known staple of the Parisienne look. Lou Doillon/ Emanuelle Halt would be so pleased.
and did I tell you that I am obsessed with flares as of late? :p Particularly these ones by Monki.
British? French? You decide.
OOTD 3 – The Trenchcoat
Icon: Catherine Deneuve, Ines De La Fressange
The trench, realistically a British fashion statement (hello, Burberry?) , but the French has adopted this and made it theirs. I took a liking to trenchcoats after watching Belle de Jour by Catherine Denueve; a tale of the desperate housewife-turned-call girl; which presents her the situation of being dressed by YSL in most of the scenes in this movie. I love that the piece was perverted into a kind of a foreplay gear, on what would have seemed to be a conservative piece; was ultimately transformed into convenient escort must-have. I mean, how else would you fabulously hide your delicate lingerie (possibly by La Perla) in an instant; no unbutton hassling or awkward unzipping episode. Just disrobe, and the drama unfurls. Catherine Denueve redefined 'hooker' dressing.
In its own, it provides a mecca of possible looks. Its versatile as a polishing piece when you don on a casual ensemble or as a standing element when you're just not bothered to put in any effort into it. This is why the French swears on the powers of a trenchcoat: it prescribes to the Parisienne nod of effortless dressing. My trenchcoat translation embodies a slight Milanese mood to it; must be the sex-bombed heels, but in overall effect, it does carry the essence of how Parisiennes take it in.
Trenchcoat: Coach
Bag: Vintage from Mom's
Heels: Vincci
OOTD 4 – Denim on Denim
Icon: Lou Doillon and mom Jane Birkin.
These two are #familygoals to me on how they dress-up. Jane Birkin has cannonized the concept of dressing that is still very relevant today. Call her beatnik, boho or classic- she fits all three of these nodes, effortlessly.
Lay back on the layering of rings/necklaces on this one, and just let them do the talking. My take was a slightly less sexy approach (and I was a wee bloated from my PMS so rock-hard abs out the window), but engagingly similar to the boho mood and feel of the denim on denim, 'Jetaime moi non plus' thingamajig.
Denim Shirt: Bundle
Pants: HM Malaysia
Bag: Forever 21
Panama Hat: Forever 21
OOTD 5 – LBD
Icon: Gabrielle 'Coco' Chanel, Jane Birkin and Audrey Hepburn
I included 3 different icons in as they all fit in three different modes of styling to match any vibe.
Jane Birkin to fit the boho standards, Audrey Hepburn as a reference for Parisian socialites and Coco Chanel for her utter brilliance in sleeking up a common, shapeless black dress with utter brilliance.
Fashion may come up with many different 'this is the new black' statements, but like diamonds; the LBD is forever.
I chose to highlight these three in the spirit of the 70s: I took my love for boho and rules with a choice of LBD that is a black shirtdress, modern silhouettes and a dose of bourgeois in my pairing of flats and handbag.
Shirtdress: Monki
Bag: Alexander Wang
Necklace: HM Malaysia