It might be the heat, or my previous Grecian summer getaway or my seasonal affiliation with retro movies, but here are my macro summary of trends/happenings/forecast for the things that matters most on this perennial vibe of ours. Every month/bimonthly, I will be sharing with you what's bubbling in this mind of mine, things that stimulate a creative switch flick in my head that inspires my dressing or pretty much a state of mind I have as of now – almost like a pinterest board with commentaries of these 'ticks'.
Oh, tassels on EVERYTHING..
Figue Love and Nelissa Hilman sliders; you'll be seeing loads of these perhaps til September. I think that tassles are an essential summer item, they should be everywhere on your feet, the hem of your shorts and your long cardi. MUST have!
and of course…those pompoms too
You have heard and seen me rave about it. Inspired from my Grecian rendezvous, these adorable Grecian sandals are easy to make and cheap to own too! Currently eyeing ones from Elina Linardaki and the Muzungu sisters ones. Cheaper alternatives are also available via Sam Edelman.
Two Words.. Wicker.Bags
While we're discussing the subject, toting these are a shoo-in in the style council/It Girl must-haves. Everyone has got to tote one of these to you beach vacay or you're just not cool enough! My favorite ones are (as mentioned above) these Dolce and Gabbana ones.
Summer Icons: Jane Birkin, Brigitte Bardot and surprise, Cicciolina!
I feel like Summer beauty should always go back to these two icons; barefaced (or in my terms, No Makeup makeup) , freckles roam free, messy sun-kissed hair and maybe a winged eyeliner flick. Birkin is stellar for summer style references as well, white cotton tops with rugged denims and her favorite wicker basket..(hehe). Leave your contouring and plum lippy aside, your best pal this season would be a bronzer!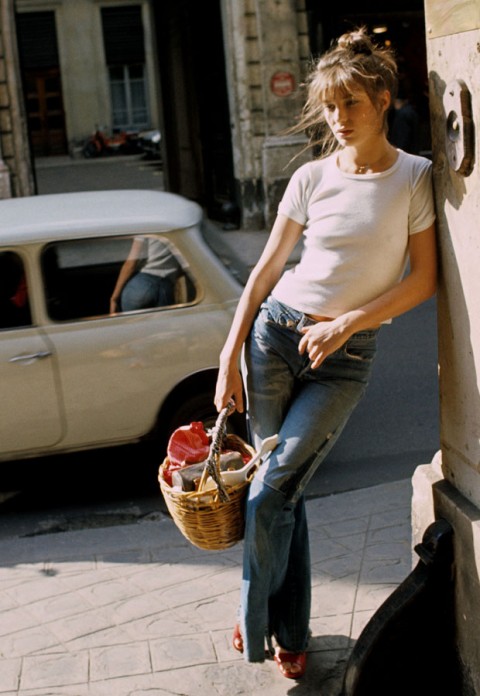 if you're a beach bum, look no further than Brigitte Bardot for your seaside ootds. Add a headband for instant Bardot glamour-puss pull.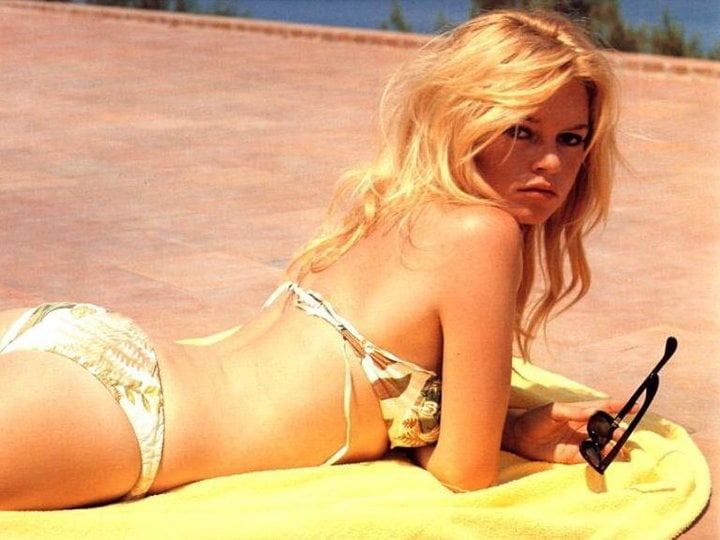 Can you tell this was shot in the 60s?
and for some reason, I found myself drawn to Hugarian porn star's festival-ready style (?) Only its on a slightly lewder note..(do.not.GOOGLE)
Perhaps you can do it like Miranda Kerr, in this ode done by VMagazine eons ago..
Muse: Aomi Muyock..underrated beauty
She has no two front teeth, her sex scenes in Gaspar Noe's LOVE was blistering hot and her Instagram only a couple of thousand followers, but her couldnt-care-less attitude is magnetic. This French actress is divine in beauty and iconic in style..
Collages by Benjamin Seidler
I am a staunch Instagram artist stalker and I cannot get enough from Insta artist Benjamin Seidler; whose work comprises of him selecting iconic scenes from cult movies/TV series and add collages from clothes on the runway and reimagine them dressed in today's latest fads. Follow him on his insta and see what I mean! I love his SATC work, especially 😉
Yolandi Visser and Creative Rebellion
My next project is pushing me to get out of my comfort zone and listening to Die Antwoord's tracks has made me venture out of the cutesy and delve into the sickeningly unsettling. Perfect to experiment and evolve from the usual tricks I always employ for work.Featuring stunning images and stimulants as such from video down below..
xx