Most you may have already know that I am a massive Rih Rih afficionado. The fashion risk taker is always ready to take on any kind of style and ready to face the hit and misses from the press/ the fashion with a stern IDGAF attitude. To celebrate this badassery, I've compiled a couple of 'misses'/worst dressed looks in awards shows red carpet that could actually be pulled off by Rihanna with flying colors. See these throwback looks that only the fashion icon could pull off today! 😉
Courtney Love from the 2000 Golden Globes Red Carpet
Shredded oh so strategically at the chest, this frock is perfect for #freethenipple advocate that is Rihanna.
Lara Flynn Boyle, Golden Globes
On the aged, plasticated Lara; the youthful pink tutu dress and strappy ribbon ballerina heels seems like a forced look. Not to mention her very waif, borderline anorexic frame makes it look like its hanging on a coat hanger. Perhaps on Rihanna's meatier frame and mean girl persona, the dress could ideally do justice with perhaps against curly dresses and made badder with Rihanna's statement tattoos.
Gwyneth Paltrow, Oscars 2002
This goth-inspired number may have gotten critics in the 00's cringing with dissaproval, but the progressive 2015 era may have allowed this to be pulled off as a fashion winner! Imagine Riri with her long volumized black locks and a smoky sultry makeup could make this a powerful red carpet contender.
Cher, 1988 Oscars
Not that we have not seen Rihanna in a similar frock already, but back then, this legendary Bob Mackie frock was shunned by critics as one of the worst dresses at the time! It's a no-brainer that Riri could not pull this off with the right hairstyle and accessories!
Celine Dion, 1999 Oscars
Jackte worn backwards, oversized trousers and that swag; sounds like a Riri fashion ruke-breaking formula!
Lizzy Gardiner, 1994 Oscars
Dude, they called this one of the worst dresses in Oscar history! Made from over 250 expired Gold American Express cards, Lizzy grabbed the award for best costume design that night anyway. Well, if Rihanna wont wear this, I WILL! :p
Justin and Britney (RIP) ,2001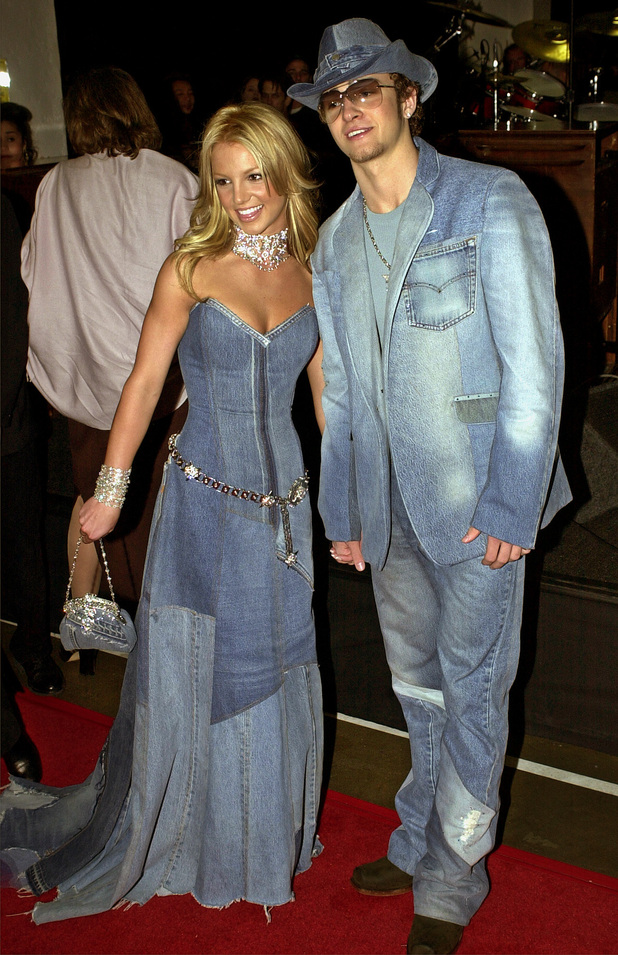 BFF Katy Perry and Riff Raff brought this look back in (they were by Versace) and you know what? Riri may still work this one as well too. Perhaps with a cray couture braiding with dark plum lips.
What do you think? Share me other old school red carpet misses that you think could work with Rihanna!
 😉